Missy Messy
knife thrower / painter - lanceuse de couteaux et haches / peintre d'art
ZAZA=MISSY MESSY=NATHALIE KUIK
En tournée avec la Compagnie Rasposo!
Voir notre programme de tournée.
MISSY MESSY & CATARINA X2!
(Danse avec la Mort / Dance with the Death)
filmed by Fiona Braillon
A NEW SERIES OF PAINTINGS IS READY TO BE SHOWN!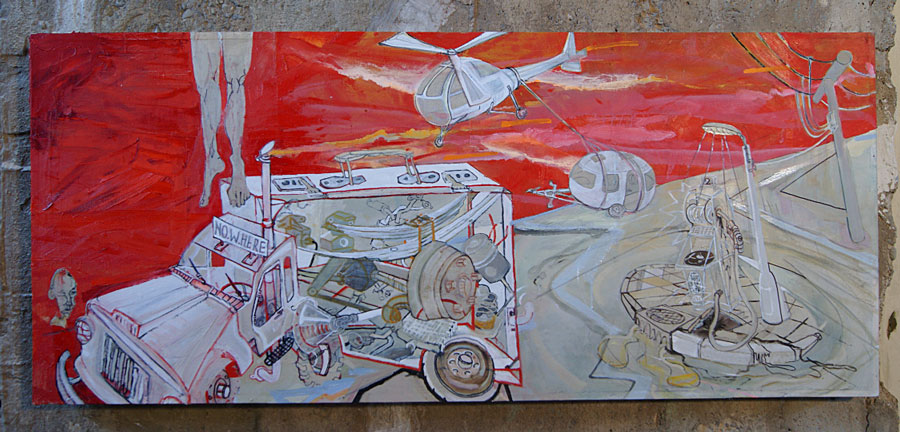 Counting over more than thirty new pieces of work that have been finished in this last year are now ready to be viewed here as Paintings 2017-2018. This new and adventurous body of work screams for attention; available to exhibit in public right now! The story continues in the wonderful and frightening world of Missy Messy.....
If you have any interest in exhibiting this series you can contact the artist: za88za@laposte.net
Comptant plus de trente nouvelles oeuvres achevées au cours de cette derniere année, la série de tableaux 2017-2018 de Nathalie Kuik est désormais prête à etre consultée en cliquant ici.
Le curieux mélange organique/mécanique de cet univers est disponible pour exposer dès maintenant, il suffit pour cela de contacter l'artiste àza88za@laposte.net